YOU HAVE FOUND
L
a
k
e
C
harles Party DJ Troup
e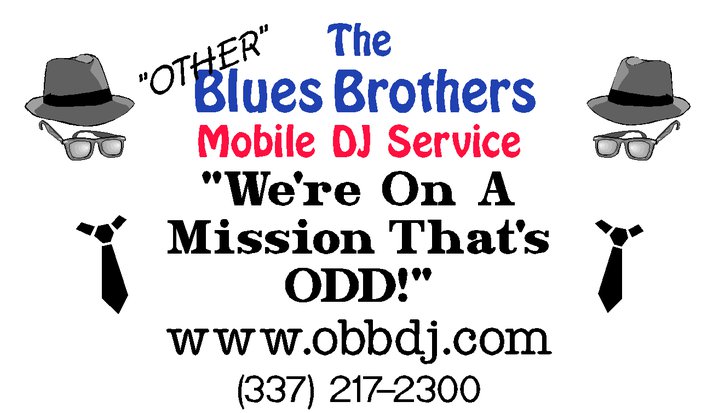 Click on the button to make your selection.

A note to all Brides
First, I'd like to apologize for not getting your pages up (or back up again) faster. Redoing our website has been a bigger task than I had anticipated. And 2nd, we have found that, unfortunately, some of the couples' weddings that we performed at are no longer together and rather than put up a page that might cause heartache we would like to ask all of our couples to e-mail us at webmaster@obbdj.com if you would still like your web page put up. I will put them up in the order I receive the e-mails and as soon as time allows. Thank you all for letting us be a part of your special day and thank you for you patience...
Mark Russell.

If you have any questions, comments or problems on this page contact webmaster@obbdj.com
Copyright © 2013 by
The Other Blues Brothers
Mobile DJ Service
(OBBDJ LLC)
All Rights Reserved.