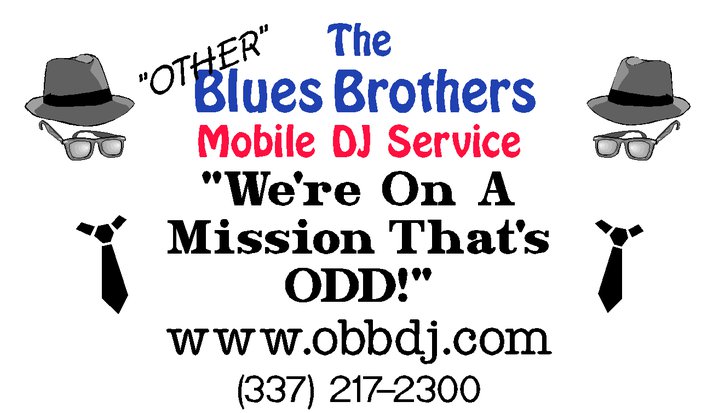 ---
Due to limited web space we could only put up a 150 pictures...however we took over 350
If you would like to purchase a CD with all of the pics we took then e-mail me at webmaster@obbdj.com or text me at (337) 217-2300.
Each disc will include all the pics on this web page plus all the other pictures (in their raw unedited format) we took at the class reunion.
To reduce the cost of each DVD get together with family & friends and place an order for more than one DVD...
The cost of a single CD of all the pictures order is $19.95 per disc plus $4.50 S&H.
If you order more than one disc the shipping will be reduced if they are shipped to the same address.
To place your order or for any questions you can call or text us at (337) 217-2300 or
e-mail us at webmaster@obbdj.com with the number of copies you want, your address, your choice of payment (check or money order)
Meanwhile enjoy this sampling of one great party!!
Double click on the small photo to see it as a big picture and use your browser's BACK button to return to this page.
---
If you have any questions, comments or problems on this page contact webmaster@obbdj.com
Copyright © 2018 by
The Other Blues Brothers
Mobile DJ Service
(O.B.B. DJ inc.)
All Rights Reserved.