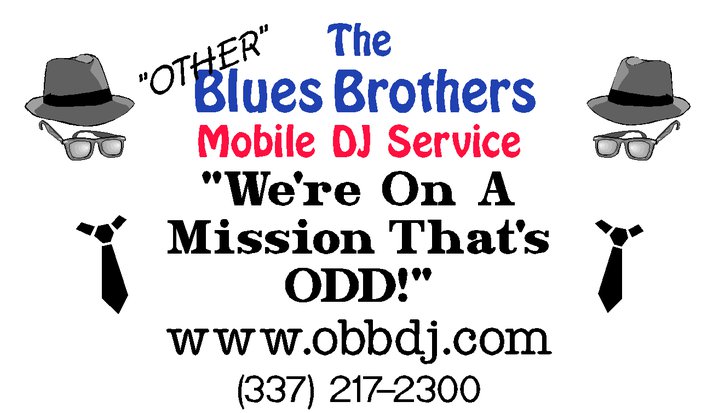 Photos by Shawna and Mike Chapman & Mark Russell
To view click the thumbnail then use your browser's back button to return to this page.
>>>For those of you wanting to put these pictures on Facebook, etc.,
just double click on the pic and it should open it in a new window allowing you to copy and then paste it wherever you want to put it!<<<
If you like it or don't like it or have problems with it then PLEASE let us know with an e-mail to webmaster@obbdj.com.
There are a total of 190 pictures to scroll through on this page.
If you have any questions, comments or problems on this page contact webmaster@obbdj.com
Copyright © 2014
by
The Other Blues Brothers
Mobile DJ Service
(OBBDJ L.L.C.)
All Rights Reserved.